What is serious elearning?
Performanced focused
not content focused
Authentic contexts
not just knowledge delivery
Spaced practice
not one-time events
Meaningful to learners
not just efficient for authors
Real-world consequences
not just didactic feedback
Individualized challenges
not one size fits all
Engagement-driven
not attendance driven
Realistic decisions
not fact testing
My company just wants a slick-looking info dump, how can I convince them we need serious elearning?
Show them this short but fun video from our favorite elearning guru, Cathy Moore.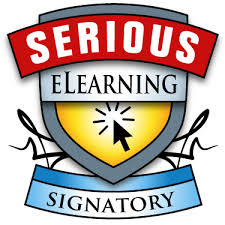 How can SmartBuilder help me create serious elearning?
SmartBuilder helps you create effective elearning so that learners can practice making decisions in realistic contexts with real world consequences. Check out some of our elearning examples.