What are prototypes?
Prototypes are functional, interactive sketches that help you design meaningful learning experiences.
Why bother with prototypes?
Prototypes help instructional designers focus on the learner experience early in a project, rather than get bogged down in content details.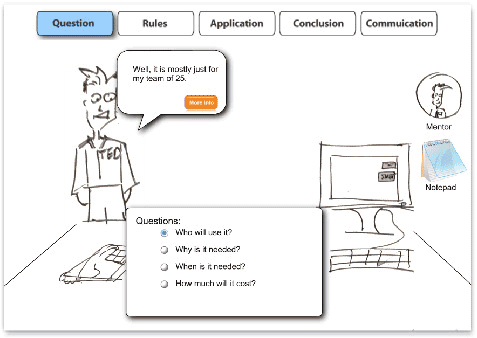 Prototyping is learner-centric and can answer questions such as:
What behaviors are most important?
Are the activities effective at building the required skills?
Are the activities motivating?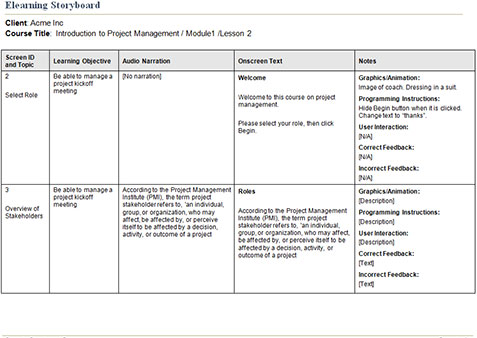 In contrast, traditional storyboards content-centric and answer questions such as:
Are all topics covered?
Is the wording correct?
Are styles and graphics attractive?
Won't prototyping slow me down and increase my costs?

No, for two reasons:
Prototypes are created and evaluated early in the design process. By obtaining feedback when it's easy to make adjustments, prototyping means less rework in the production phase.
By taking a learner-centric approach to design, you'll find that much of the content you might normally place in a course can be provided in a simpler format outside the elearning, such as in a job aid or reference document. Here's a great job aid from Cathy Moore to help you decide when elearning is appropriate.
Writing Direct Learning Outcomes Activity