To help you create effective elearning experiences faster than ever before
Much has changed in elearning since we started in 1999, but two constants that haven't are:
Meaningful interactivity is an essential component of effective elearning, elearning that influences learners' behaviors and achieves ROI
Organizations are constantly seeking solutions that reduce the time and cost of providing effective elearning.
Our goal is to empower you to create custom, interactive elearning faster than ever. We serve dozens of large, medium, and small companies as well as non-profit, academic and government institutions. "Smart" clients include Google, Red Hat, Qualcomm, Cisco, Lawrence Berkley Lab, The Nature Conservancy, YMCA, and many others.
Passion for customer satisfaction
Leadership and innovation to make it faster and easier to create effective learning experiences
Provide a community for those who care about what works in elearning to learn from each other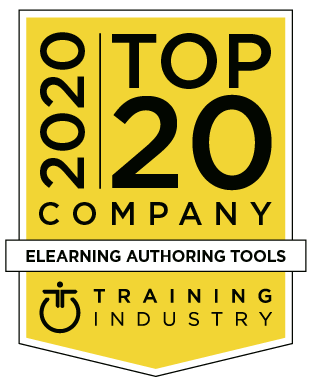 Training Industry
SmartBuilder was selected to the 2020 Training Industry Top 20™ eLearning Authoring Tools Companies List. Selection was based on the following criteria:
Leadership and innovation of authoring tool.
Breadth and quality of authoring tool features and capabilities.
Company size and growth potential.
Quality and number of clients.
Awards, recognition and competitive differentiation.
Brandon Hall Group
SmartBuilder won Gold in the Best Advance in Content Authoring Technology category. "Now entering its 23rd year, the Brandon Hall Group Excellence Awards Program is the most prestigious awards program in the industry. Often times called the "Academy Awards" by Learning, Talent and Business Executives, the program was one of the first of its kind in the learning industry, which was pioneered in 1994." (source – Brandon Hall)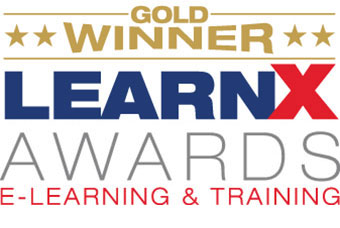 LearnX Foundation
Best Authoring Tool – Gold Winner
The LearnX Foundation is a non-profit organization "Trust" that supports and promotes advancements in workforce learning. The LearnX Training and E-Learning Awards are presented to winners in the corporate and public sectors at the annual LearnX Asia Pacific Conference. SmartBuilder won gold in the Best Authoring Tool category.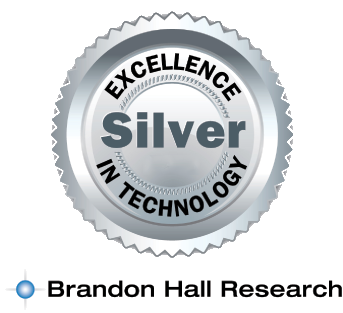 Brandon Hall Group
Best Advance in Technology for Game or Simulation Authoring – Silver Award
The Brandon Hall Excellence in Learning Technology Awards are presented by Brandon Hall Research, one of the leading research firms in training and development. The Learning Technology Awards program showcases innovations in the products in the marketplace for creating and managing learning, talent, and performance. SmartBuilder, won a Brandon Hall silver award for its e-learning authoring tool, SmartBuilder, in the Best Advance in Technology for Game or Simulation Authoring category.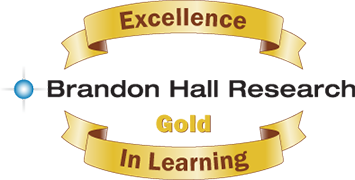 Brandon Hall Group
Innovation in Learning Technology – Gold Award
The Brandon Hall Excellence in Learning Awards, presented annually by Brandon Hall Research, showcases exceptional work in the use of learning technology. A total of 246 entries were submitted in 10 categories. The winners are listed at www.brandon-hall.com. SmartBuilder won a coveted Brandon Hall gold award for its e-learning authoring tool, SmartBuilder, in the Innovation in Learning Technology category.

Bersin & Associates
Learning Leaders
The Bersin & Associates Learning Leaders Program recognizes organizations which have developed and implemented effective and efficient approaches to employee learning and development that has resulted in significant business improvement. Twenty six organizations hailing from the United States, Europe and Australia won Learning Leader Awards, including Sun Microsystems, Cisco, The Boeing Company and SmartBuilder.
Address
523 Encinitas Blvd., Ste 201
Encinitas, CA 92024