A successful elearning program is a competitive advantage. But not all elearning is equally effective in generating the performance and return on investment that you seek.
Performance focused elearning helps learners to master skills, change behaviors or complete tasks. To do this, knowledge alone is not enough. What's needed is the application of knowledge through meaningful interactivity. Our team of experienced instructional designers, developers and graphic artists can help you create fun, engaging and memorable elearning that delivers results.
We listen to our clients. Our goal is to understand your business and the performance issues that you need to address. We start by gathering existing training and other relevant materials, then we analyze learner profiles, the technological environment and time and resource constraints.
Though we specialize in building engaging self-paced elearning, we may not recommend this solution for all your issues. It is important to distinguish between issues that require learning and those that might better be addressed through performance support or other interventions.
Our ultimate goal in this phase is to quickly find out what designs are effective, and modify or discard those that are not. The approach we use to do this is rapid prototyping. Prototypes are functional, interactive sketches, focused on learner needs (e.g. is the exercise effective at building skills? do learners find it motivating?) rather than on content detail (e.g. does it cover all topics? are the colors correct?).
After we have agreed-upon rough prototypes of proposed treatment of key content, we construct a project plan and design document that summarizes the learner profiles, course flow, learning objectives and treatments.
To learn more about rapid prototyping, view this interview with Cathy Moore, an elearning guru and popular blogger.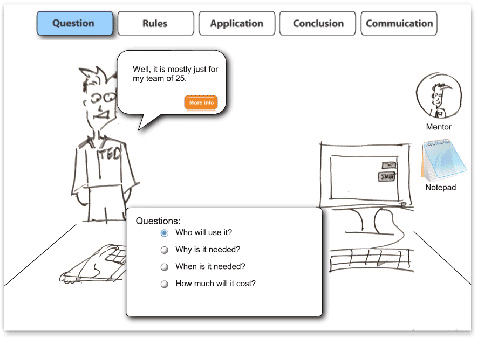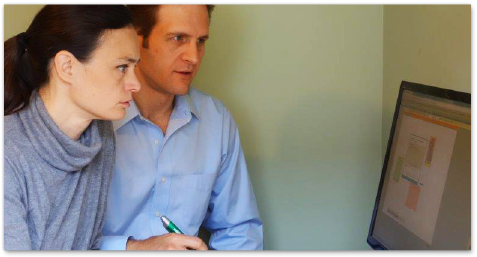 Developing meaningful, motivational and concise content and an intuitive user interface are accomplished through collaboration and review between your team and ours. This collaboration results in a Design Proof, a functional demonstration of the proposed solution that integrates samples of all components of the course: interactivity, text and graphical treatments. The Design Proof is presented for client and learner review and evaluation.
Once we have a Design Proof that satisfies stakeholders and learners, we advance to the Production phase. Production includes content writing, graphical development, and interaction authoring. Reviews are then conducted to obtain stakeholder feedback. Since we have already validated the effectiveness of designs in earlier phases, adjustments at this stage are primarily comprised of text changes and interface adjustments. This is a huge time (and budget) saver!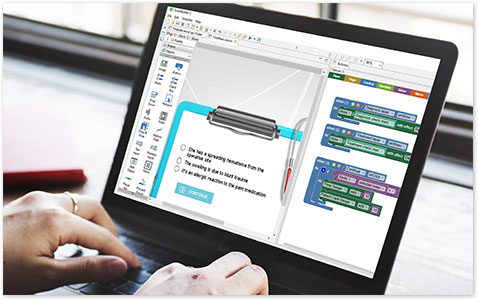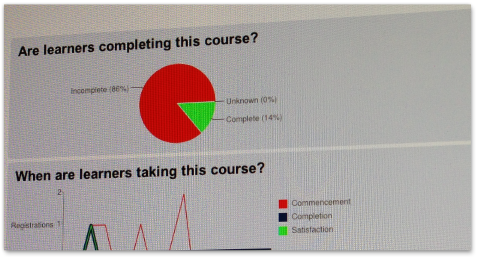 We close the loop by measuring success against our goal. This feedback can helps us to fine tune the course, or take other corrective action when necessary, and for our clients, it helps to validate the ROI of the project with management and build support for future elearning initiatives. We work with clients to select useful measures, weighing the effort of data collection and relevance.
Ready to discuss your project with an SB Studio elearning expert?